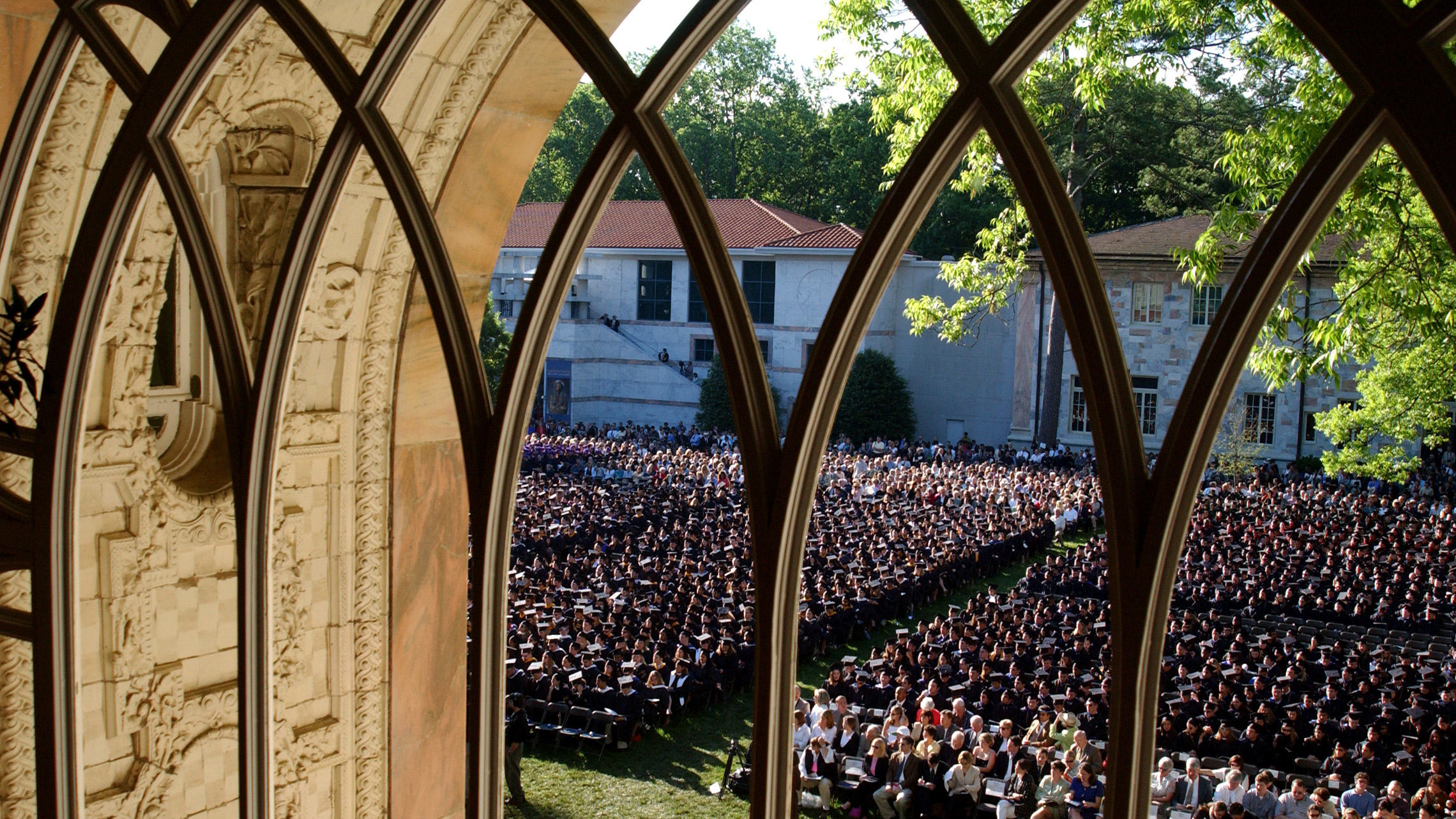 The Search for Emory's Next President
---
As a leading research university rooted in the liberal arts and catalyzed by visionary investments, Emory University has never been better positioned to inspire and deliver impact.
Emory is recognized internationally for its outstanding liberal arts colleges, graduate and professional schools, and one of the world's leading health care systems.
A top-ranked research university founded in 1836, Emory's passion, purpose, and resolve help sustain and improve global communities through individual actions and collective impact. Our courageous community of seekers and solvers continues to imagine and realize the university's mission: "to create, preserve, teach, and apply knowledge in the service of humanity."
Our leadership in academia is broad and deep, ranging from forging new ground in the humanities and social sciences to innovative drug therapies born in our labs and medical breakthroughs such as successfully treating the first patients with Ebola virus disease in the United States.
Emory attracts record-setting funding, faculty of the highest caliber, and the brightest student scholars. Our culture of collaboration and the excellence of our faculty are why students from around the world come to Emory to embark on a rigorous and inclusive educational journey that transforms them into tomorrow's leaders.
The Emory University Board of Trustees has initiated the presidential selection process to identify the successor to President Claire E. Sterk, who announced in November 2019 that she will retire as president at the end of August 2020.
The Board of Trustees has appointed a Presidential Selection Committee to undertake the work of identifying, screening, and interviewing candidates for the presidency and selecting a finalist to be voted on and approved by the Board of Trustees. The committee has engaged the executive search firm Isaacson, Miller to guide and assist with the process and has also engaged Ilene Nagel of Education Executives as an adviser to the search.

Input
As we begin the selection process for Emory University's next president, input from the university community is both vital and welcome. We invite faculty, students, staff, alumni, and friends to submit ideas. Your input will be presented directly to members of the Presidential Selection Committee without alteration.